Sequoia District
Alumni Network
(Home)
- Menlo-Atherton High School alumni
- San Carlos High School alumni
- Ravenswood High School alumni
---
---
For more information,
contact us.
San Carlos High School alumni
San Carlos, CA
1960-1982
---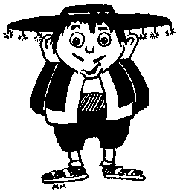 Get on the list!
Get information about the Alumni Database pages!
San Carlos High School, which was once part of the Sequoia Union High School district, does not have a formal alumni association. As part of the Centennial Celebration of Sequoia High School and the Sequoia District, we are encouraging graduates to become a part of the Sequoia High School Alumni Association.
On Saturday, June 23, 2013 (11 a.m.-12:30 p.m.), a group from the class of 1962 are putting together an event at the school site (2600 Melendy Drive, San Carlos, CA), with a dedication ceremony honoring San Carlos High School.
Organizers of the events said, "After 30 years, there is still no evidence that San Carlos High School ever existed. There were 20 graduating classes from 1962 to 1982 with classmates who shared their joys, pains and laughter of growing up together. We have mourned the loss of our high school largely alone or in small groups of classmates who stayed connected or in a passing moment at a reunion. Now we can come together to remember and celebrate our school with the dedication of a bronze plaque at the site where our school once stood."
I'll add photos as soon as they are available.
At this point, we don't have a lot of information about San Carlos High School Alumni, but here is a photo from the last graduation at San Carlos.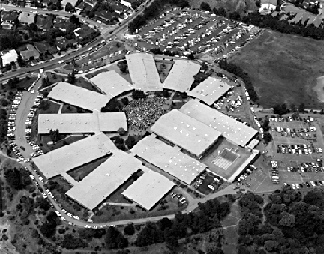 San Carlos High School, San Carlos, Calif.
Peninsula Times Tribune Archive Photo